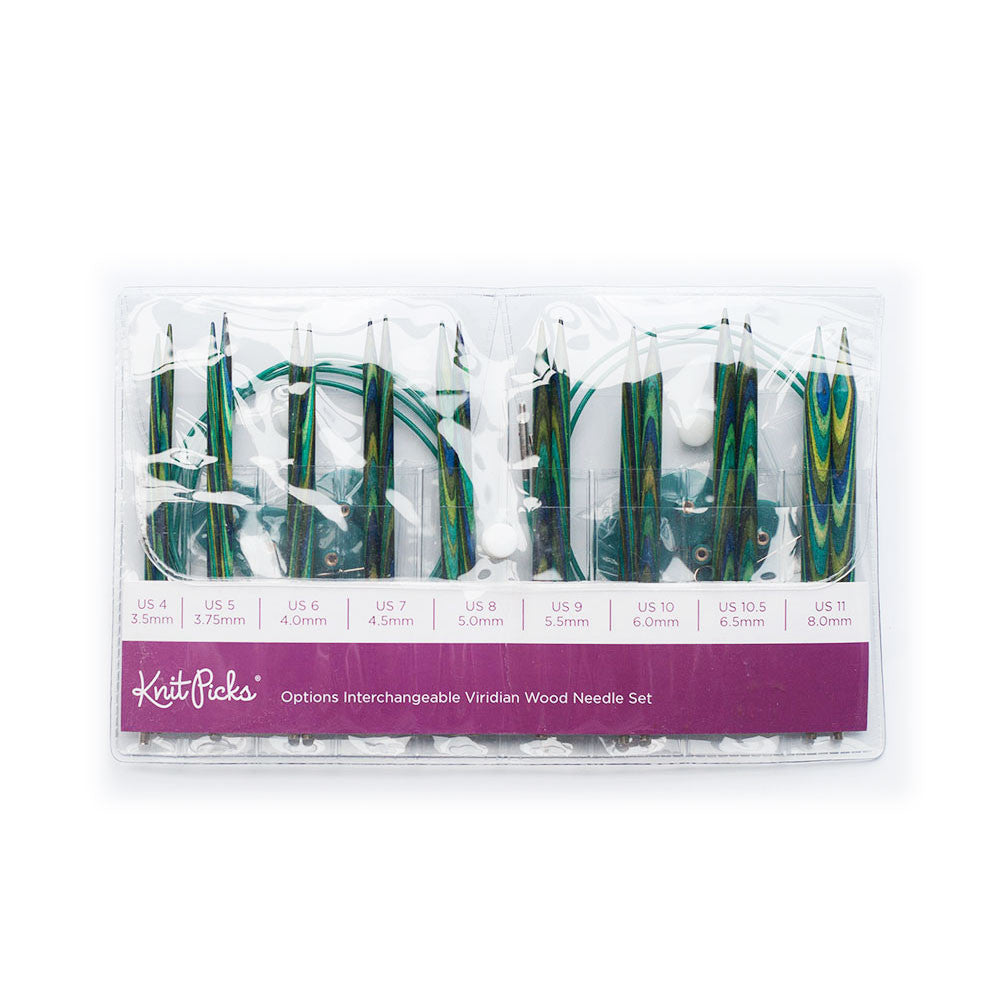 Caspian Interchangeable Circular Set
$74.00
Beautiful Caspian wood Interchangeable circular set boasting the same strong and smooth layers of laminated birch that you know and love, Caspian shows off a sea-inspired colourway in blue-green sea inspired colors.
The pouch has 9 needle pockets to hold your tips and the tips range 3.5mm, 3.75mm, 4mm, 4.5mm, 5mm, 5.5mm 6mm, 6.5mm and 8mm. For expanded versatility, The set also includes 4 sets of cables, 2 @ 40cm and 2 @ 60cm lengths, plus 8 needle end caps.
This set is a great starter set for any knitter.