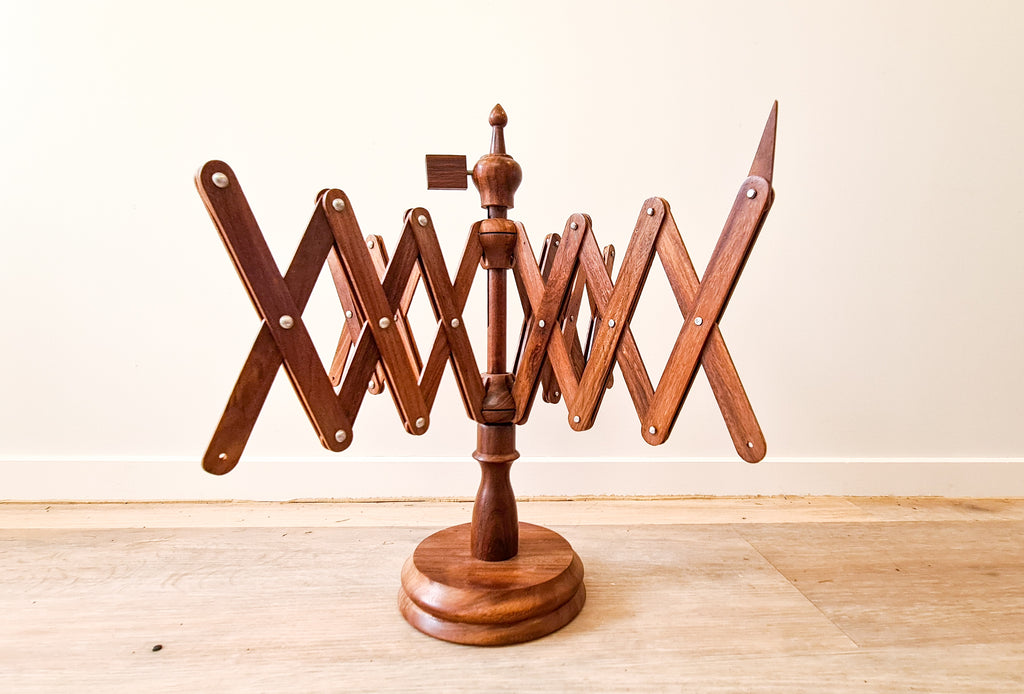 Wooden Yarn Swift
$63.00 $72.00
This Beautifully crafted Walnut colour Yarn swift is made in India, from Birchwood.
It is fitted with a ball bearing so the shaft rotates smoothly, keeping your yarn devoid of tangles, as you wind the hank into a nice ball with your own ball winder.
The yarn swift has a large round wooden base.