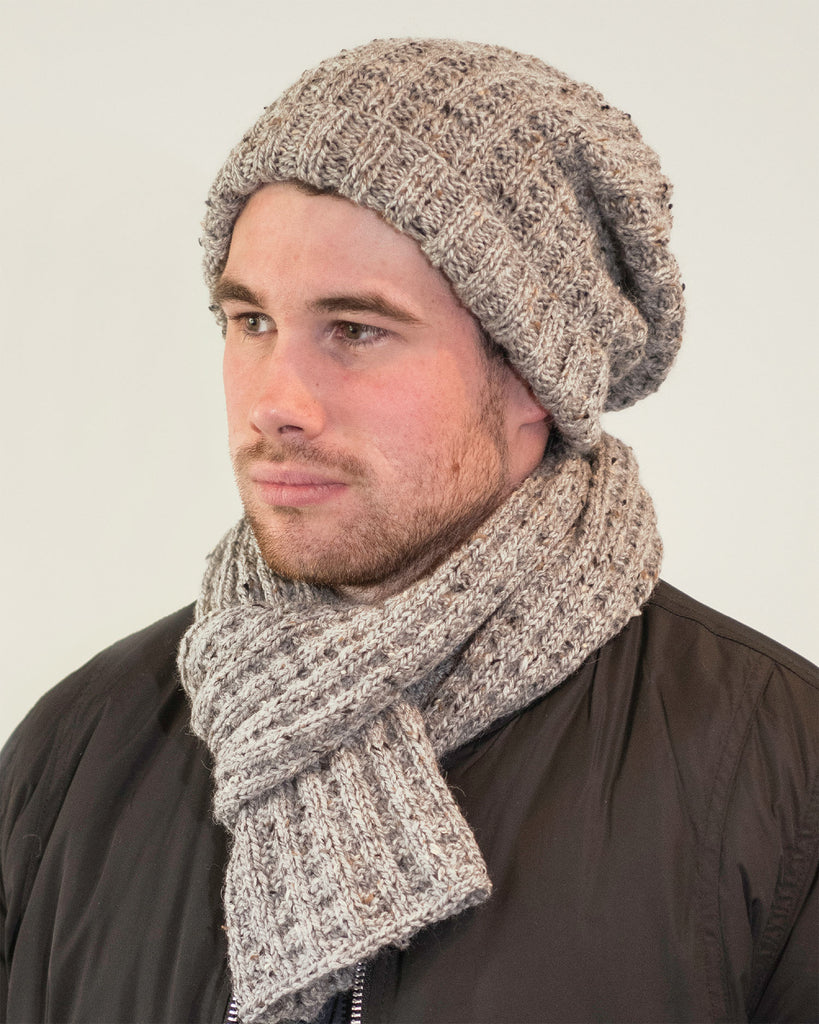 FREE Knitting Pattern Download - Men's Beanie and Scarf 2116
$0.00 $3.00
YARN COST FROM $24-$72
This cosy beanie and scarf pattern is perfect for the man in your life or for yourself! The Alpaca Tweed Yarn is beautiful to knit, super soft and easy to wear and is 40% Alpaca, 40% Fine Merino and 20% Irish Donegal Tweed.
The beanie is knitted flat and then seamed. The Scarf is knitted flat.
Easy Knitting.

MEASUREMENTS
Beanie:
To fit head 59cm circumference (approx)

Scarf:
Width 10cm (approx), Length 155cm (approx)
Beanie 2 x 50g balls  - yarn cost, $24
Scarf 4 x 50g balls - yarn cost $48
Use only the yarn stated. Other yarns may give different results. Quantities are approximate as they can vary between knitters.