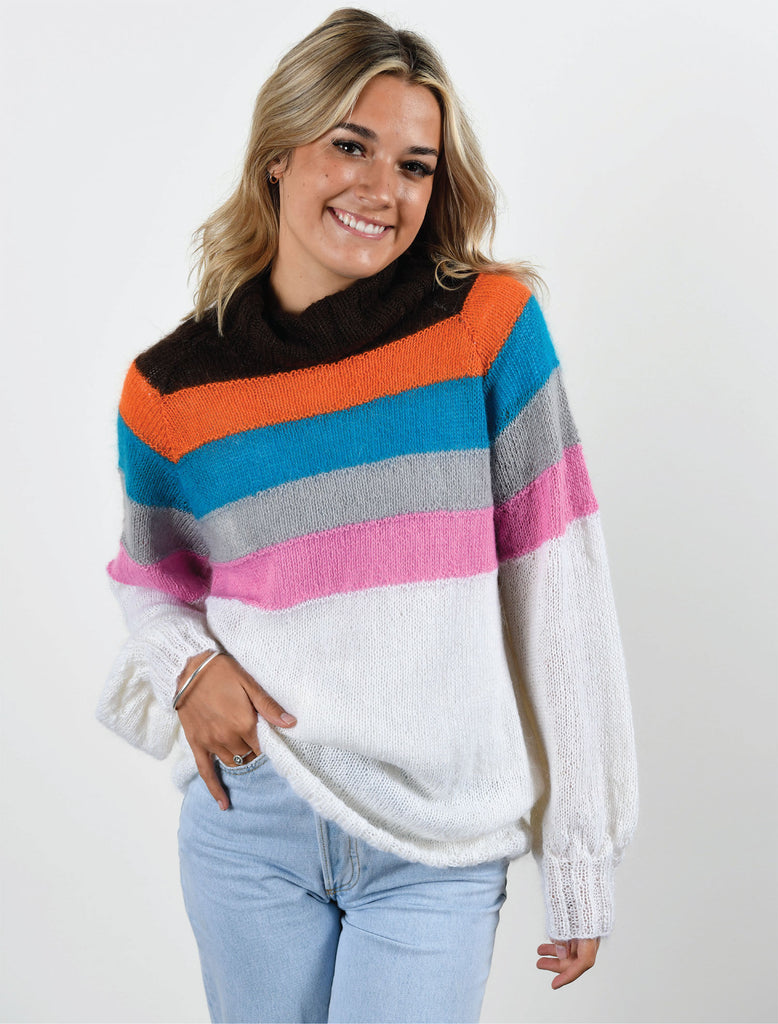 FREE Mohair Colourful Sweater Pattern - Plassard Mohair Yarn
$0.00 $6.00
This FREE mohair sweater pattern is a gorgeous Mohair that creates a beautiful light, cosy and colourful layer in time for the cooler weather!
Knitted on straight needles and seamed.
YARN COST: $88-$110
KNITTING LEVEL
Intermediate
MEASUREMENTS
Size S (M-L-XL)
To fit bust 85 (95-105-115) cm
To measure (approx) 100 (110-120-130) cm Length (approx) 67 (68-69-70) cm
Sleeve length (approx) 45 cm
YARN
Plassard Mohair 50g/175m 3 (4-4-5) x balls Main Colour (M-white);
1 x ball 1st Contrast (C1-pink);
1 x ball 2nd Contrast (C2-grey);
1 x ball 3rd Con- trast (C3-teal);
1 x ball 4th Contrast (C4-orange);
1 x ball 5th Contrast (C5-brown).
NEEDLES AND EXTRAS
A pair each 4mm and 3.75mm knitting needles or sizes needed to give correct tension; wool needle; 4 stitch holders.