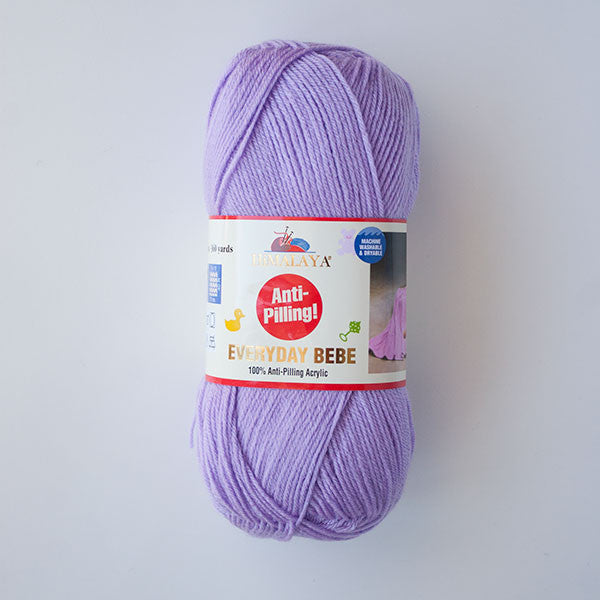 Everyday Lavender 4 Ply 70114
$5.00
Himalaya Everday Bebe 4 Ply yarn Lilac, 100% Acrylic Yarn, Anti-pilling, 100 Gram balls 330 meters per ball, 3.5 to 4 mm needles,
21 sts and 40 rows to 10cm. Machine washable, and dryable.
With the Anti-pilling technology, this yarn has less fuzz on the surface of the project, resistant to forming fuzz-balls, projects and maintains that "just finished" look
This super soft Acrylic yarn is magnificent for all ages, in any 4 Ply knitting project.