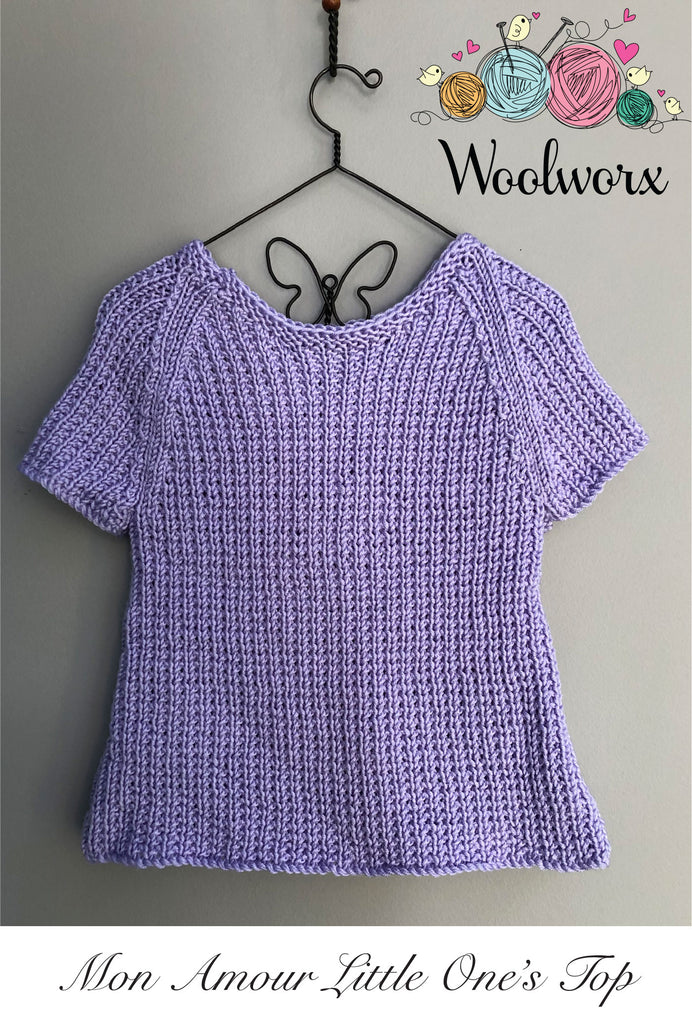 FREE Knitting Pattern Download - Little One's Top
$0.00 $3.00
A simple, summery child's top in our fabulous low allergenic Microfibre yarn - Mon Amour. Intermediate knitting project.
MEASUREMENTS
Months 6 (9-12-18-24)
To fit underarm 45 (47-50-53-55) cm
To measure (approx) 49 (51-54-58-60) cm
Length (approx) 29 (31-33-35-40) cm
YARN REQUIRED
Mon Amour 50g x 2 (2-3-3-4) balls
Use only the yarn stated, other yarns will give different results. Quantities are approximate as they can vary between knitters.
NEEDLES AND EXTRAS
A pair 4mm knitting needles, or size needed to give correct tension; 4 stitch holders; wool needle.