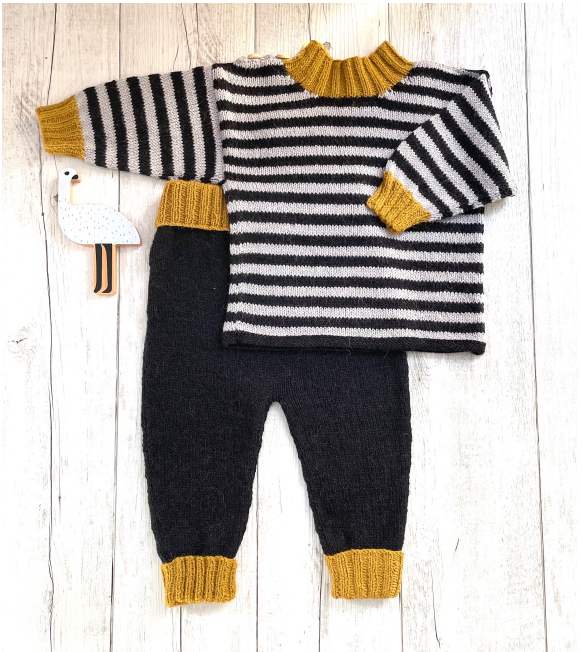 Knitting Pattern: Sporti Jumper & Pants
$4.00
Just gorgeous pattern knitted in Alpaca Yarns 5ply Sporti Yarn, for sizes 3 - 18 months. 
Sporti is a fingering weight 5ply yarn in a fabulous blend of 50% Alpaca and 50% Fine Merino.  The yarn has a super high twist so excellent for crochet projects as it will not split.
The yarn is presented in a cake ball with 150 meters on a 50gram cake. Use 3.25 to 3.75 needles.
Sporti is available in 12 colours.